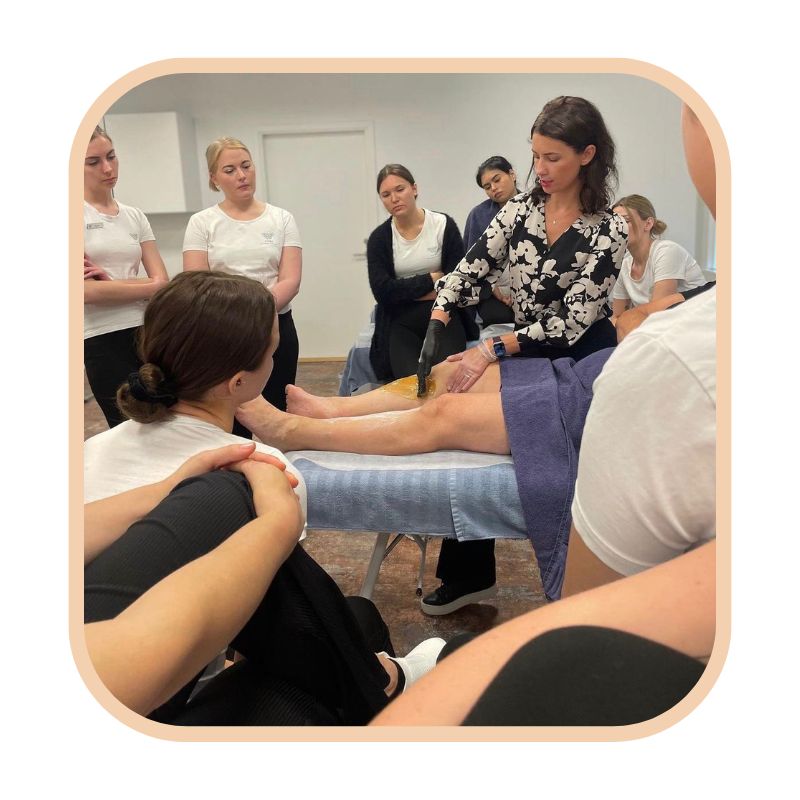 Beginner to expert level: Certifications
Training locations:
- Fristad/Borås, Strömstad, Gotland/Visby, Göteborg, Stockholm.
Located outside of this area? Want us to visit you?
We can travel to your salon.
Why choose Savvy Sugaring for education?
1. Learn from experienced Educators

Our Educators have mastered the art of sugaring. In fact, our head educator is a trusted instructor at a Beauty School in Stockholm, Sweden.

2. Flexibility

We can visit your existing spa location, or you can visit one of our locations, throughout Sweden.

3. Marketing support

Start advertising and promoting your business right away with a FREE content library (social media & in-store signage).

-

Printed brochures are available for purchase. Sell the benefits of sugaring to your clients, while also pushing your retail sales.

4. Pricing and quality

We offer competitive pricing packages that include high-quality starter products and education combined - at a heavily discounted rate. Additional discounts available for training team members.
Steps in becoming a Certified Sugaring Specialist:
1. Purchase a course

Below you will find details on each program available for enrollment.

*Starter essentials kit is included in certification courses.

2. Complete the online theory

Complete your online theory before your in-person training. Login credentials are provided 1 day after purchasing a course.

3. Email us your availability for in-person training.

Email us 3 possible course dates for your in-person learning. We will book your Educator and confirm the date.

4. Find models

Find models for your in-person training. They can be family members, friends, or colleagues. Contact us if you need help.

5. Training day

Depending on your selection, we will visit your salon, or you will visit one of our salons for the in-person training.

6. Receive your certificate

Upon completion of the course, you will receive a printable certificate within one week.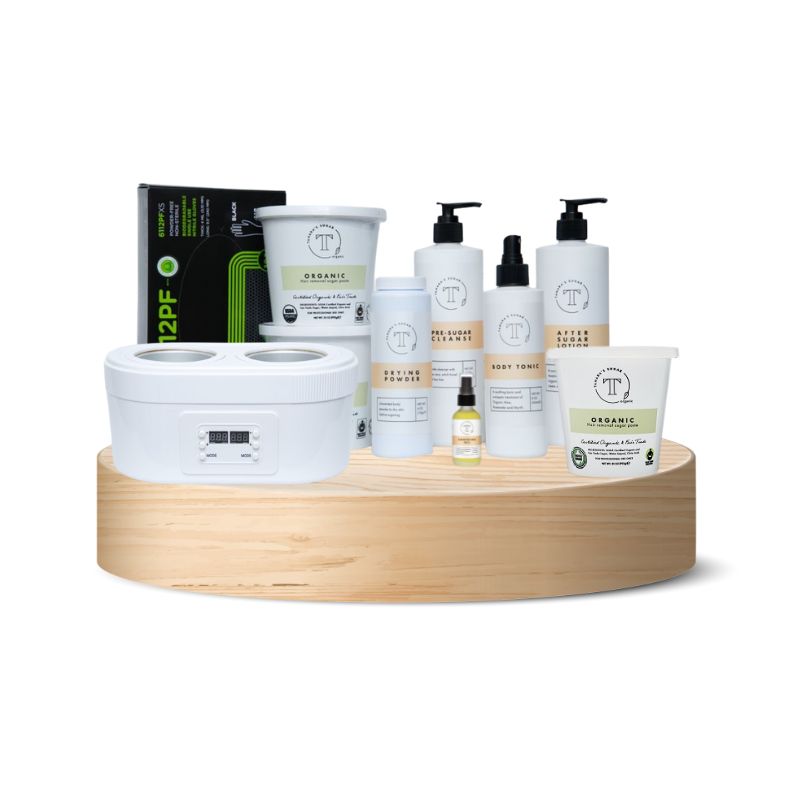 *What's included in the starter essentials kit?
Buy a certification course, and receive a starter kit included in the course price. Use individually or share amongst a team.
Includes 10 items: sugar warmer, nitrile gloves, organic pastes (3), cleanse, body tonic, drying powder, soothing oil, and after sugar lotion.
Total value of products: 3953 kr (plus VAT)
View products
Online CIDESCO Certification & Advanced Courses*
*Currently available in English language only. These programs are offered by Savvy Certification, our online education provider,
CIDESCO-endorsed Sugaring Certification

This program is the only accredited and endorsed sugaring program by CIDESCO International (in 140+ countries).

The program is one of the most comprehensive and engaging programs available and promotes the highest standards of international beauty and spa therapy education.

Key topics include: hygiene protocols, treating ingrown hair, how to properly pickup and blend pastes, technique demonstrations, and a variety of other topics as shown in the curriculum.

Resources include: Consultation/waiver form template, Instagram posts, printable signage for your business, and pricing/business suggestions. This program is self-paced and audio is provided for all text lessons.

Expert Brazilians & Mastering Manzilians

Advanced-level certifications

Do you or your staff get nervous every time a new intimate client is booked? Received negative feedback? Or simply need area-specific training?

In these intimate sugaring certification courses we teach you how to maintain professionalism, while diving into topics such as pain management, designs, speed techniques, control & more. We take you live and in-depth with real clients.

Why intimate sugaring?
It's the most profitable and requested treatment, appointments are short (30-45 min), you'll use minimal product (to keep costs low), the clientele is extremely loyal (due level of intimacy of treatment), and let's not forget repeat clients every 3-6 weeks, despite the season!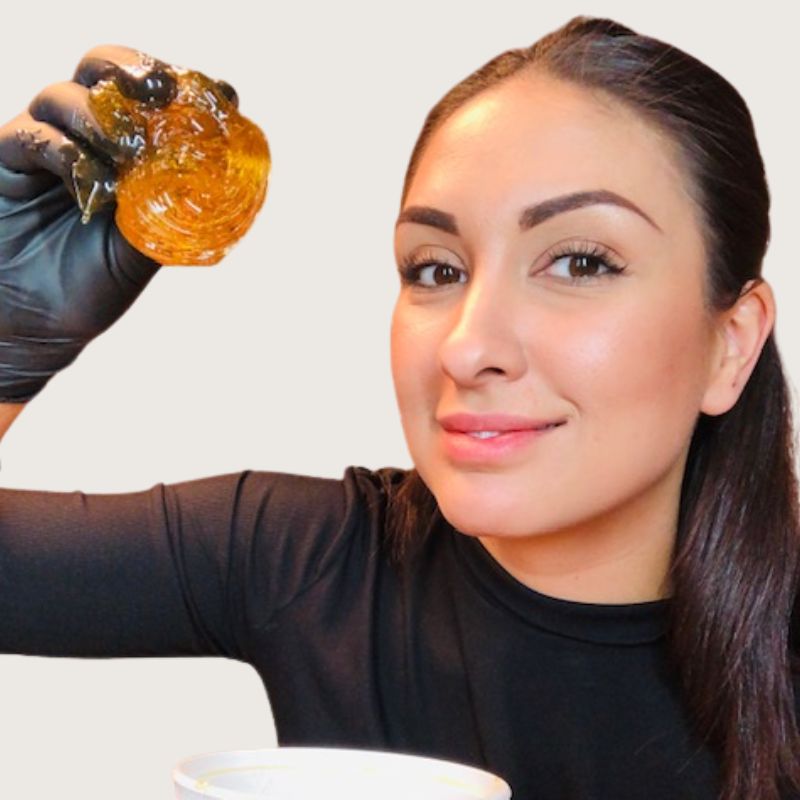 Educators
Meet the team. Hear about success stories, why they chose eco-friendly service/products, and how they got into sugaring.
Meet the team