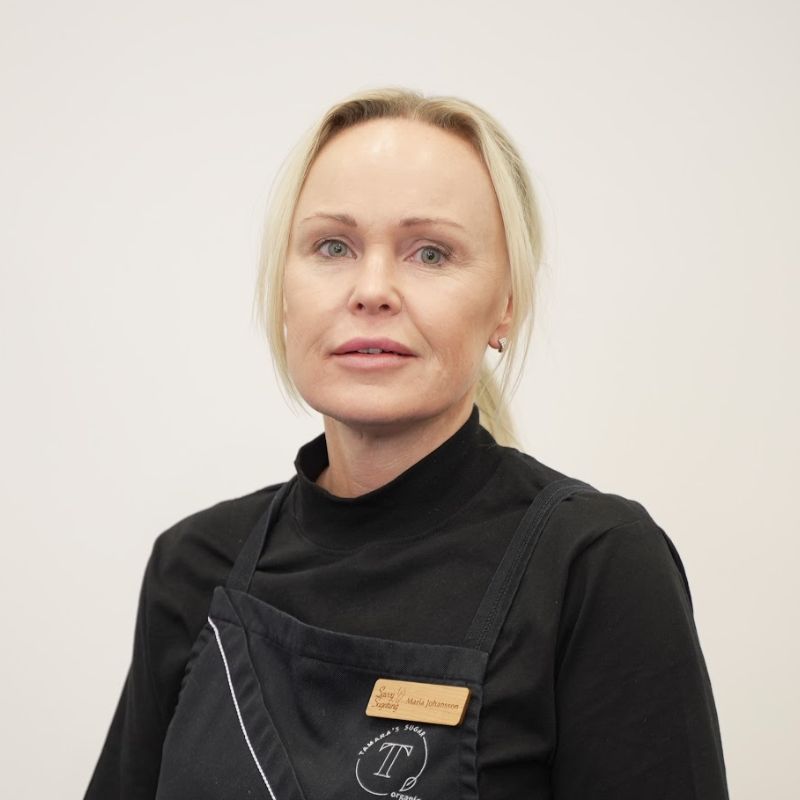 Maria Johansson
Educator, Fristad/Borås
I run a salon in Spavillian (outside Borås in Fristad) with four employees.
My team and I converted to sugaring from waxing back in 2017. After making the switch, my profits rose 45% in the first year alone; I also gained a lot of loyal clients during that time.
What are the three most important reasons for salons to offer sugaring?
1. Increased profit margins and income.
2. Efficient and very easy to clean up since the paste is water soluble.
3. Much happier customers. They see the results right away.
What can students look forward to when they book a course with you?
I am extremely passionate about sugaring and it's something I very much enjoy teaching.
Book a course with me to see how rewarding this business can be!